Posted by The Watch Prince on May 25th 2017
It's no secret that if you're serious about keeping time, there's no better option than an Orbita Watch Winder. The Watch Prince™ has been selling Orbita Products for years because of their amazing quality and precision time keeping abilities. For help finding the perfect winder, please do not hesitate to contact us - a member of our team will be happy to assist you!
Why Choose an Orbita Watch Winder?
Mechanical watches require winding motions that are tailored to their specific construction in order to wind them in a gentle and safe manner. Orbita offers two made-in-the-USA, patented movements to accomplish that task. Both movements feature ball-bearing construction and solid-state controls to insure a long and maintenance free life.
What's the difference between the Programmable and Rotorwinder Winders?
Programmable - This classic design employs a sophisticated microprocessor control for winding cycles of 650, 800, 950, 1300 or 1600 Turns Per Day (TPD), with a choice of clockwise, counter-clockwise or automatic reversing rotation. The ironless core, Swiss-designed motor operates on 6VDC battery power using either alkaline C cells* or with a supplied wallplug AC/DC adapter.
Rotorwind - This design is unique in that it swings an automatic watch, rather than rotating it, mimicking the natural action of the wrist. Then, with a series of oscillations triggered by a single revolution of a low-current draw-drive motor, power is only needed for a few seconds every 8 or 12 minutes. Battery service life can be measured in terms of years, not months. Extensive beta testing by hundreds of watch collectors owning a variety of automatic watches has validated the concept.
Orbita offers an Industry Leading Warranty!
Every Orbita Watch Winder comes to you complete with a two-year warranty for any defects in materials and/or workmanship. Sparta winders fitted with Lithium batteries carry a full five year battery life guarantee. In the rare event you experience an issue with your Orbita Winder (or simply have a question), please do not hesitate to contact The Watch Prince™ for assistance.
Featured Orbita Winders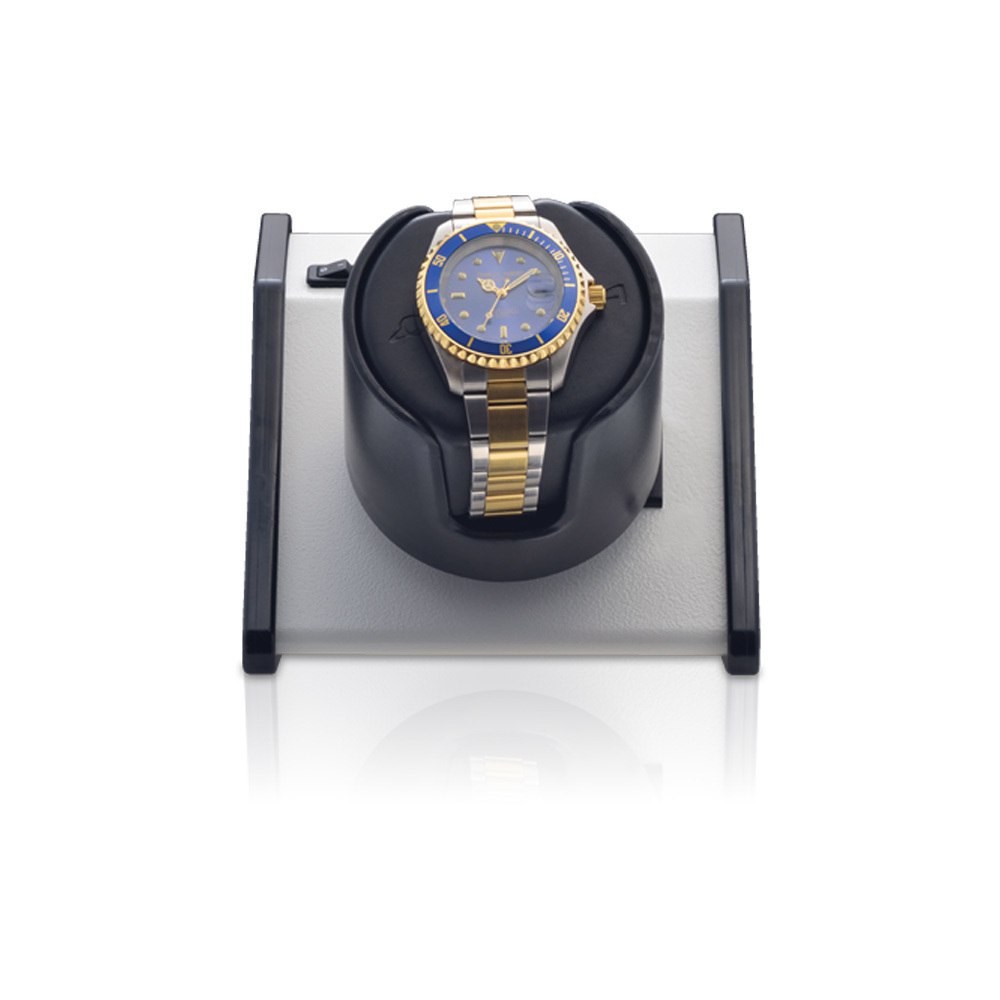 A basic necessity, these entry-level winders are compact and lightweight. They are ideal for use in safes without the need for a plug-in adapter. Equipped with Orbita long-lived lithium D cell batteries operating on the normal ten-minute winding cycle, the batteries will last for many years without the need for replacement. Even longer life may be accomplished by using the 15-minute or extended-winding cycle, which is easily selected using the toggle switch located behind the mounting cup.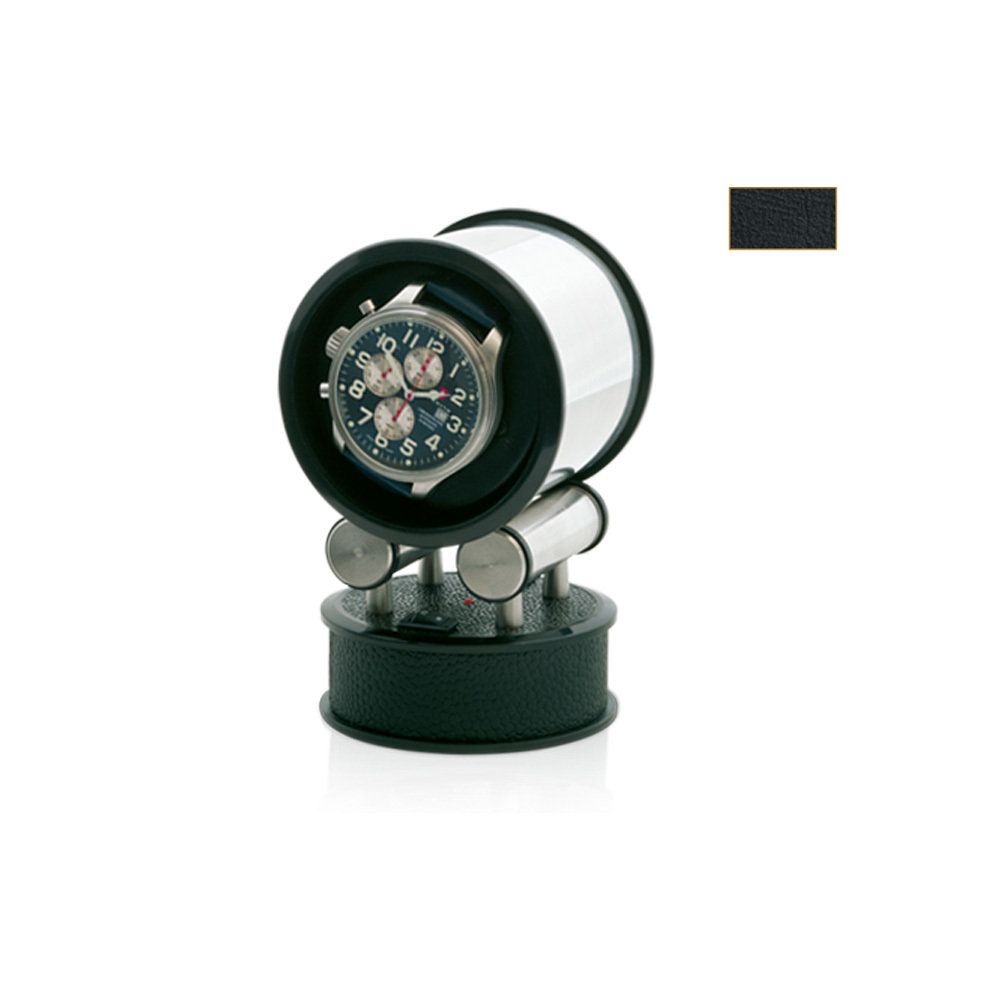 Traveling? Take this winder with you. Using the same unique mounting system employed on our Futura winders, the Voyager sets up easily wherever you are. Four AAA batteries power the concealed gearmotor or you can use the supplied AC/DC adapter. Both the base and the stainless steel mounting cylinder with mounted watch fit securely into the easy-to-carry, suede-lined leather carrying case.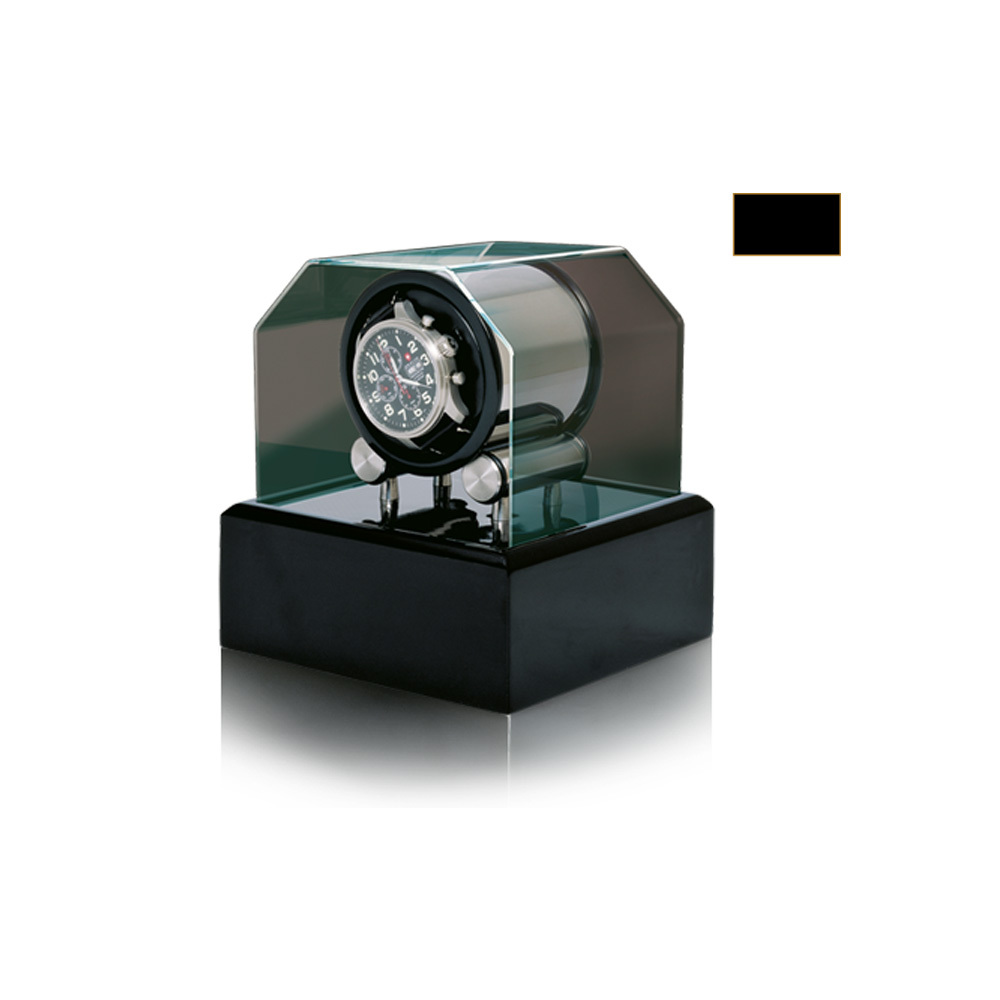 Get with the programmable. Employing innovative technology, the uniquely programmable Futura employs a miniature gearmotor concealed within each of the stainless steel drive rollers. The watch, cushion mounted, slips in the plastic-lined stainless steel watch holder cylinder. Programming is simple using a hi/lo switch. Choose to use the AC/DC adapter included, or operate this winder with batteries (a flashing LED signals low battery charge). An attractive formed smoked acrylic dust cover easily lifts off the lacquered base.